It's not too late to be a Legends Cheerleader! Email Brittani@legendsallstars.com to schedule a makeup tryout.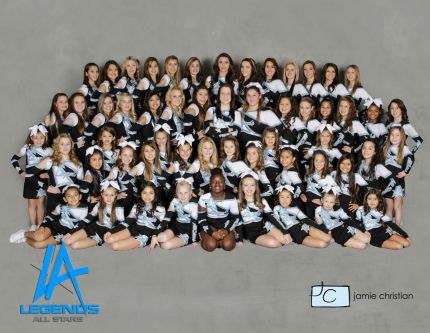 We have teams for ALL ages and skill levels. Whether you are just beginning or ready to compete at the most advanced level... we have a team for YOU!

Come see for yourself what the ONE OF A KIND experience is all about!
Take some time to look through our website, and see what Legends All-Stars is all about! We are happy to answer questions anytime, and would love to have you drop into the gym and meet the coaches!
PLEASE REVIEW LEGENDS PARKING POLICY